Oh snap and she manages an update before the move. BOO-YAH! I wasn't sure if this was going to happen or not, to be perfectly honest lol. I'm glad it did though!
Okay seriously, Shianni is way too fun to draw. She's going to steal the spotlight if she doesn't knock it off with the fun. Also, Cyrion, I DON'T LIKE DRAWING YOU! *shakes fist*
Gonna go die in a pile of boxes and packing tape now. *is ded*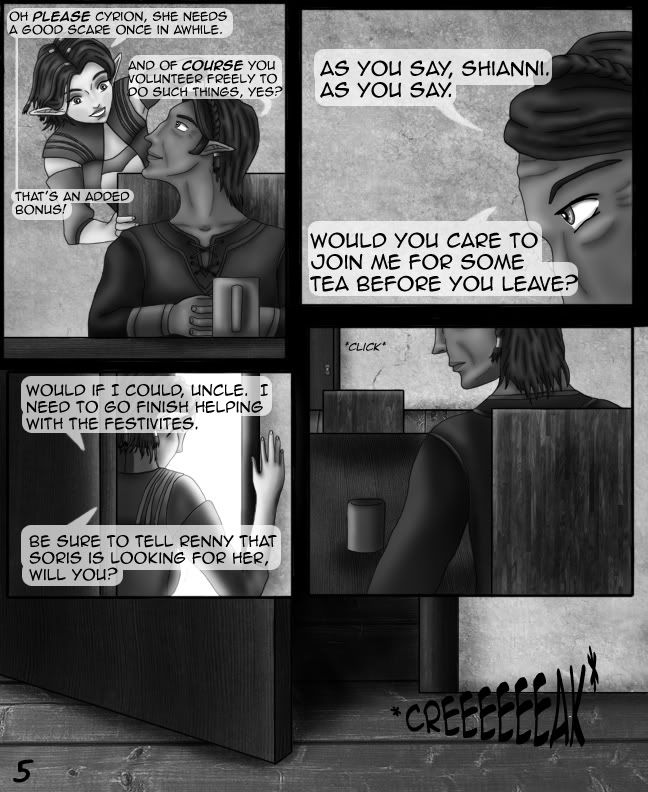 Also... SOUND EFFECTS.
Beginning:
here

Previous:
here
Next:
here